Any seasoned cat owner can easily recognise the gut-wrenching sound of little nails being dragged across a beloved piece of furniture. It's one of the very few downsides to co-habiting with a feline. Fortunately, there are many ways to prevent your pet from shredding your soft furnishings. One method which has been highlighted for its controversy in the press recently is declawing.
Please note – this blog post covers a sensitive topic regarding feline wellbeing. If you are of a sensitive disposition, please take caution before reading further.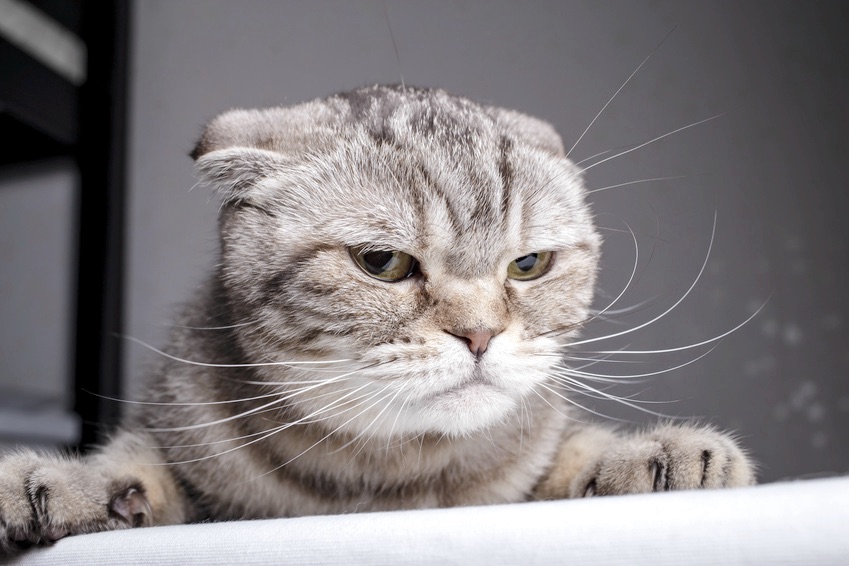 Declawing, although a simple and permanent method of possession protection from a human perspective, has more than a few drawbacks. This surgery is currently illegal in the UK, and despite it still being legal in some other parts of the world, many vets refuse to perform the elective surgery on moral grounds.
The negative effects of declawing
The Humane Society states that there are zero health benefits to this non-reversible procedure. Unlike having your pet spayed or booked in for life-saving surgery, there is no health-related reason to remove your cat's claws. On the contrary, there are several physical and psychological side effects of this procedure. Declawing can be an intensively stressful procedure for a cat, and it can mean amputating healthy parts of their feet.
As we all know, cats love to climb – and they have very sensitive feet. Removal of the claw and parts of the toe can have a profound effect on a cat's ability to walk on certain surfaces. Even if only the front claws are removed - which is typical for this procedure - it's the equivalent to ten amputations.
Your vet may prescribe analgesic medication post-surgery, but pets can suffer phantom pain for months following the operation. Many pet owners who have had their cats declawed have reported unusual and mainly stress-related behavioural issues post-op.
Cats can also become physically deconditioned from no longer being able to grip things as they stretch, run and climb. This, combined with an increase or alteration in sensitivity and pain in their feet, can mean that many cats will reduce their physical activity. This can lead to early ageing and joint problems such as arthritis.
Cats also use their claws to defend themselves. Even the most homely indoor cat may find themselves outside by accident. Cats rely on finely-honed instincts to protect themselves. Faced with a predator and no claws means no way of escape or defence.
Some cats may even become withdrawn and aggressive as a mechanism to deal with the stress of losing their claws. This can mean that they start hiding from you, or even lashing out.
Perhaps worst of all, even the best-trained moggy may start refusing to use their litter tray. Cat litter can be rough on the scar tissue, and the newly scarred skin could foster bacteria. This could make some cats opt for the carpet, rather than their box.
What are the alternatives?
Fortunately, there are many feline-friendly and often budget-friendly alternatives to this inhumane operation. As well as training them not to scratch what they shouldn't, you may want to add something they can dig their claws into, such as a scratching post. These toys come in pretty much every shape and size. Cardboard or rope is usually the main material here, both safe for your cat and fairly cheap for us.
There are also plenty of how-to-guides online if you fancy making your pet their own custom scratching post or box. These can be cheap and easy alternatives if your cat likes to 'hulk out' on their toys. You can also purchase plastic furniture guards to protect your upholstery.
Last but not least, of course, is making sure your pet's claws are professionally trimmed, this can effectively reduce your cat's need to self-manicure and, in the long run, save your sofa! There are many things we can do to protect our home against cat claws – but removing them from our pets shouldn't be one of them.