As you probably already know, cats tend to like exploring here there and everywhere. Even if you have an indoor cat, you will likely know how curious they can get! However, with warm weather just around the corner, there are going to be a few things you can do to ensure that your feline friends don't overheat in the sun. Whether they roam outside or not, there are plenty of strategies you can employ to keep them cool, calm, and collected.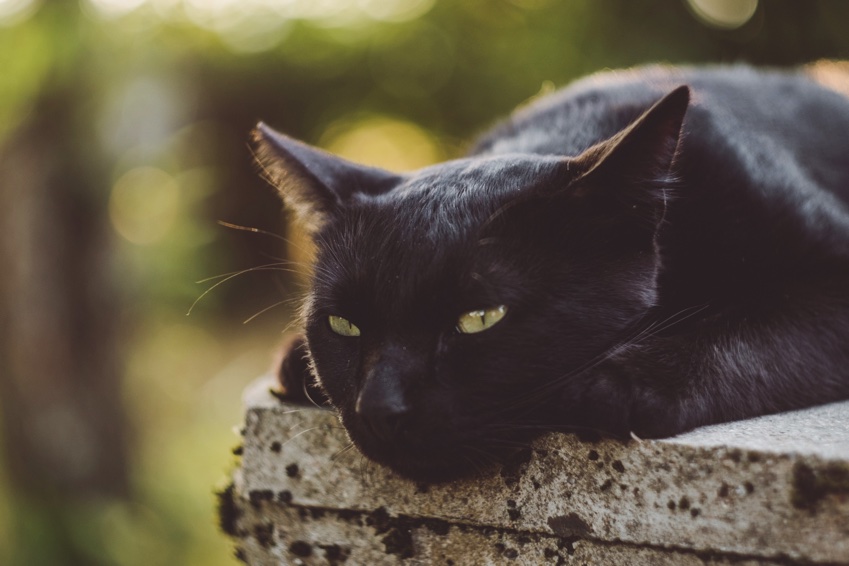 Keep Circulating Air
According to CATS Protection, air circulation around the home is essential. This means that you should be careful to set up fans and cold air blowers to make sure there is plenty of breathable, cool oxygen floating around. Otherwise, your moggies are going to start feeling pretty muggy. Just make sure to set fans and circulators up carefully around the house, as you should never aim fans directly at any animals.
Keep Cats Hydrated
As the weather starts to get warmer and drier, the risk of dehydration in some animals will increase. Cats are just as much at risk as any other pets. You should make sure to top up cold water for your cat in a metal bowl, wherever possible, to ensure that it tastes great. You should also make sure to serve water away from food, as cats can get a bit fussy when their food and drink are too close together!
Ventilate Everything
If you have an indoor cat, you should make sure to keep your spaces as ventilated as possible. Most cats will love sitting in the sunshine, but you should avoid setting spaces up for them which are intensively warm or free from air. Make sure to ventilate carefully. With outdoor cats, this is less of an issue. However, you're going to need to make sure your moggies have as much access to clean, fresh air as physically possible.
Consider Bringing the Outdoors In
While there are likely to be plenty of ways for outdoor cats to look after themselves in the heat, it might be safer altogether to bring them in if things get too hot. Therefore, you should consider where your cats are likely to be safest in the middle of a heatwave. If things get really hot this summer and you don't have much option in the way of shade, make sure to move your moggies in so that they can cool down.
Soak a Flannel!
Cats aren't too fond of water on the whole unless they are drinking it! However, cold wet flannels can be a great source of comfort for them in intense heat. For example, why not gently dampen a cloth or flannel and pet them? Gentle grooming with a slightly wet towel or flannel is likely to be a great way to give them much-needed relief. However, you must make sure you go gently!
Check for Dehydration
As mentioned above, dehydration is a key problem which you are going to need to fight against in the heat. Therefore, it pays to know what to look for in a dehydrated cat. Their paw pads, believe it or not, will likely be very cold or very hot if they are dehydrated. You should also check their eyes for dryness or sunkenness, and you should be sure to check that their gums aren't too sticky, either.
If you are concerned about your cat's health in the heat, make sure to contact your vet as soon as you possibly can for medical advice and guidance. Keep your cats cool as much as you can – we're sure they will appreciate it deep down!