The cold weather's here, which of course means that it might start getting a bit tricky to take your pet pooch out in the sleet, snow and ice. Regardless of how the weather turns in this season, there are always going to be a few great things you can do to keep your furry friends happy when they're unable to get out so much. We've already talked about keeping your pets safe in the cold recently, however, this time, we'll be looking at things you can do to keep your dogs from getting bored in the cold snap.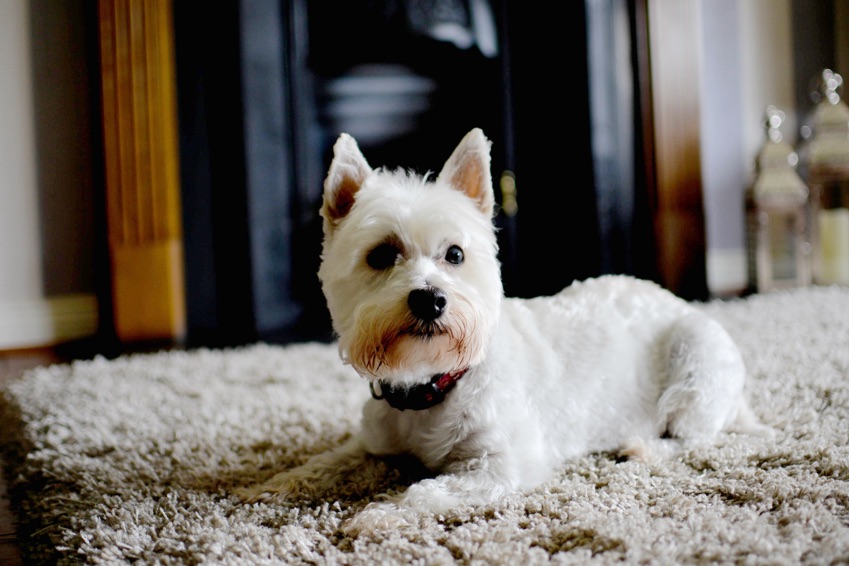 Play Games
One of the best ways to help your dog stay active, and to help keep their mind sharp, is to play a few games! A great way to have fun with your dog indoors will be to play hide and seek, for example. You could hide a few treats across the house and encourage them to go seek.
Or, you could be really adventurous – if you have the space – and set up an obstacle course for them. However, always be careful if you're planning to take up the floor and are expecting your dog to traverse tunnels and hoops!
Train Indoors
Training can be fun, too. It's also a good way to help keep your dogs from going too nutty in the deep-freeze. Teach your dog to stay, to say please, to come on command – there's no better time to start getting in some good old-fashioned training.
Of course, if your dog has behavioural problems or struggles to work with commands, then you will need to consider approaching a specialist. However, for basic tricks and commands, you should have more than enough time to teach them a few ideas.
Arrange Playdates
As South Boston Animal Hospital confirms, canine playdates are a great idea. Whether your pet is a single dog or if you have several animals, meeting a friend or two is always going to help keep their spirits up. Dogs, however, will need to be comfortable with one another first before this works – you can't sadly expect to put two random dogs together and expect them to get on!
There may be local dog playdate services in your area, or you could advertise to get to know a fellow dog owner. In winter, it may be especially worthwhile to socialise your dog, especially if they are going to be the only canine company they have until the spring!
Many dogs get on famously with people, too – meaning that if you can't arrange a dog playdate, simply bring friends around who they already know well and like. They can always do with a bit of extra fussing!
Try Out a Class
Another idea you might want to try is taking your dog to an agility class. These classes can be a lot of fun for active dogs, and if you have a breed of dog that's well-known for needing lots of exercise, then you might want to take them to a club or class to blow off some steam. They'll be able to learn new skills, take on obstacle courses and more – and they'll probably have a lot of fun doing it.
Keeping Your Canine Happy
Ultimately, all dogs have different temperaments and exercise levels. A Bichon Frise which is happy just to be calmly petted and fussed will have much lower exercise demands than a Border Collie bouncing off the walls! Take a look at a few of the fantastic ideas we've listed above, and make sure to take your own pet's temperament and exercise needs into account.