Do you regularly pack your pooch off to the beauty parlour? Right now, that might not be possible – which is why many dog lovers are taking to setting up their own grooming sessions at home. If you have a pet that's likely to be growing hair and fur out of all control, then you are naturally going to need to keep a close eye on them as the weather gets warmer.
But where do you even start when it comes to grooming a dog at home? What are some tips and tricks you can put into play to make sure that they feel safe and happy with what you are doing? Let's take a look at a few steps you can take to make sure your dog is looking their best – and that they're not getting upset every time you reach for the clippers.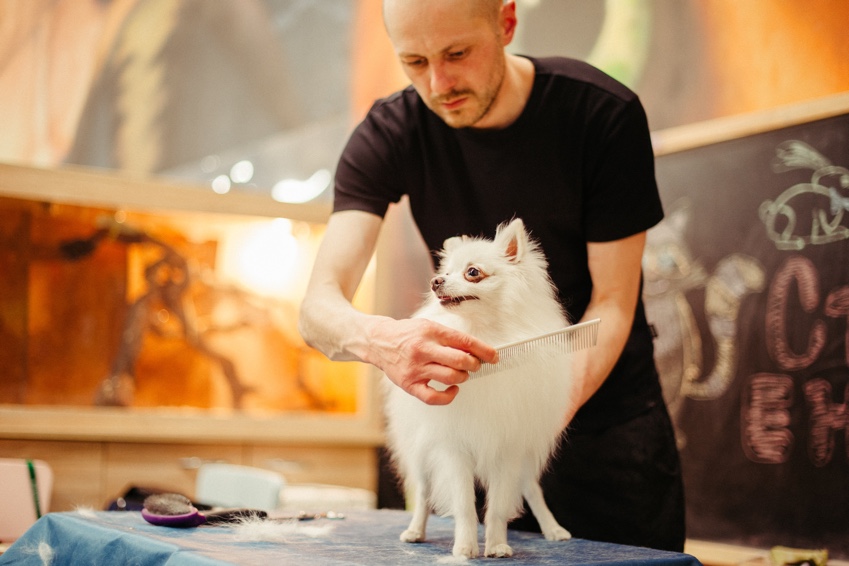 Invest in Quality Clippers and Tools
Of course, the first thing you are going to want to do is invest in dog hair clippers, and nail trimmers, which are built for purpose. This means that while it may be tempting to reach for the hair trimmers of your own every now and again, it probably won't do them too much good to get a clipping from the beard trimmer.
The best hair clippers for dogs are those which – as mentioned – are built for purpose. This means that they are designed with dog fur in mind, and that they are likely to take on much thicker hair at a gentler pace. Just because humans don't mind a coarse cut or two, doesn't mean that your pet is going to feel the same way. Be gentle with them!
Choose the Right Brush
According to the Blue Cross, there are several different types of dog hair brush available which may be useful in different circumstances. For example, you may wish to invest in a slicker brush if you have a dog with a medium coat who is always getting knots and tangles!
Otherwise, grooming mitts may be a good idea of your dog is regularly matting up dead hair and dirt. However, these mitts aren't always the best if you are dealing with a dog that has particularly short hair. You might also want to take a look at a rubber brush or two, as well, which can help to add a little more gloss to your dog's coat.
Carefully Bathe Them Beforehand
The best thing you can do pre-grooming at home is to bathe your dog. They might not enjoy taking a dip, but by making sure that their fur and paws are as clean as possible, you will remove any dirt and debris which is likely to get in the way during the grooming process.
However, always make sure to consult with your vet first. The Blue Cross states that pre-bathing isn't always necessary, as this might remove your pet's skin oils. Always look for dog-specific shampoos, too.
Keep Calm and Treat On!
Most of all, you are going to need to make sure the grooming scenario is one where your dog can stay calm and relaxed, or at least as much as possible. It's worthwhile treating your pup to a chew or a few doggy drops every now and again when they are behaving. However, some canines are genuine wriggle monsters!
This is just a short intro to grooming 101. If you are really unsure whether or not grooming your dog at home is the best idea, make sure to get in touch with your vet or local grooming parlour for more advice.