Dogs love walks just as much as people do – if not more so! However, some dogs need less or more exercise than others, which is why it's always a good idea to know what the daily demands of your pet are before you adopt them. For example, a feisty Yorkshire Terrier is much less likely to need a long trot than, say, a boisterous Border Collie!
That said – how often should you really be walking your dog? What if you can't get out of the house too often? Why are walks so beneficial to our canine chums? All will be revealed!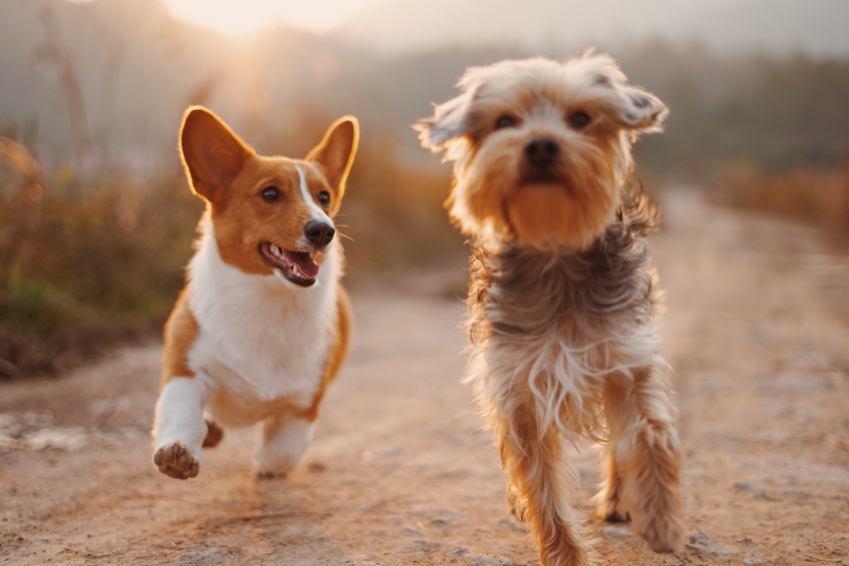 The Bottom Line: Walk Them as Much as Possible!
The PDSA makes it abundantly clear that you should be walking your dog as much as you possibly can. There are plenty of reasons for this. Not only is walking your dog going to be a lot of fun for them – they can take their time sniffing out new spots and meeting other canine friends – it's necessary for them to get daily exercise.
Some dogs demand more walks than others. Greyhounds and Collies, for example, are huge bundles of energy which really need to let off some regular steam. Others, such as smaller dogs – like your average Bichon Frise or Pekingese – might not need as much of a stretch.
However, that isn't to say they won't enjoy the odd walk. Unfortunately, thousands of dogs across the UK don't get the pleasure of a daily trot, so please don't let your own pup fall into the same statistic! If you are unable to walk your dog regularly, there may be someone who is willing to help you.
Why Walking Your Dog is So Important
Rule number one – if you don't walk your dog, they aren't going to burn off calories, at least not in a healthy way. This can culminate in one of two outcomes, potentially both at once.
Number one, of course, is that a lack of exercise could lead to canine obesity. Therefore, always make sure your dog is getting some form of run-around or trot, at least, to ensure they don't get too fat.
Number two relates to behaviour. A bored dog will act out in various ways. For example, they may start soiling the house, or they may even choose to get destructive or aggressive. Beyond this, an unhappy or bored dog is likely to make a lot of noise and may actually make itself sore by grooming itself too much.
Therefore, it's really important to ensure your dog has a lot of stimulation.
What If I Can't walk My Dog Regularly?
As mentioned, you might be able to find someone who can walk your pet(s) for you. If not, you can easily keep a dog stimulated and happy by bringing them new toys, playing with them, and giving them different, exciting things to do. Dogs thrive on routine, but if this routine is too boring or too stale, they are at risk of becoming destructive or bad-tempered.
Therefore, while it may be safe once in a while to miss a walk, your pup is likely going to be pining for a trip out every once in a while. Staying cooped up indoors could make them feel unhappy or lonely – they need a lot of stimulus to stay healthy!
Take the time to walk your dog if possible – but if not, there are other ways and means around making sure they get plenty of leg-stretches. Think outside of the box – and do reach out for help if you need it!