Spring has well and truly sprung, and that will of course mean that pet owners of both cats and dogs will need to look out for various new animals popping out of hibernation, with some exploring the world for the first time. It's not completely unheard of, for example, to see hares and rabbits bounding around the place. In our previous articles sharing information about beasties, we've focused on those animals that your cats and dogs are likely to come across in the wild. However, this time around, we thought we'd look at how cats and dogs are likely to react to new rabbit pets in the home.
Rabbits tend to be pretty docile pets. They don't ask for much, but at the same time, they can be quite timid, and often quick to dart around or run away at the first sign of danger. Therefore, if you are thinking of bringing a rabbit into your home, you should be careful to understand a little bit about these critters' temperaments. Mikkel Becker's guide on bringing bunnies and rabbits into a cat or dog friendly home is likely to be a great starting point.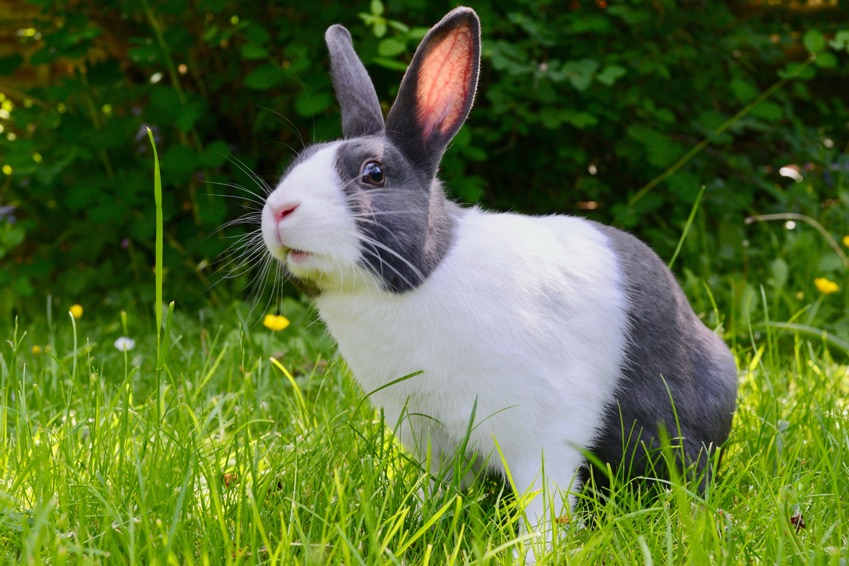 Rabbits tend to be quite solitary creatures at times; however, it is often a good idea to make sure that they have some interaction with other rabbits. Otherwise, they are going to find an environment with a cat or a dog in it to be quite scary. Dogs, in particular, can have tendencies which mean that they see rabbits as sport, or as potential prey. Cats, too, can be rather hostile when defending their territory. Therefore, a cat or dog-patrolled environment is going to be a bit scary for a fluffy bunny.
With that in mind, you're going to need to find a rabbit which is likely to be a good match for your cat or dog. Do you know their temperament well? Are they likely to be laid-back or curious around new animals? A great start is to consider finding a rabbit that's similarly laid-back. You will, of course, find those which are fairly flighty and reactionary. However, these are never going to be good fits for any kind of cat or dog-filled home, at least those with unpredictable beasts running around!
When you do introduce a rabbit into a cat or dog home, you should be sure to supervise them. It's possible to rehome house bunnies, which are those you'd generally let have the run of the home. Of course, you can also keep rabbits outside in hutches, however, many people find they want to be closer to their pets.
Out in the wild, rabbits and hares are fairly easy to spot, especially if you have a dog to hand. As these creatures are fast-moving and often bound away at a sharp intake of breath, many dogs will likely see them as playthings they have to run after. Therefore, be sure to keep your dogs on firm leashes around areas where rabbits and hares are likely to breed.
Rabbits make fantastic pets thanks to their shy and cuddly nature. They are really rewarding, particularly for younger pet owners, however, it is always worth ensuring they are safe and happy at home with a cat or dog. Make sure to carefully ease a bunny into your home and do make sure to supervise them if you ever let them socialise with a cat or dog. In time, the right rabbit and dog or cat pairing could build a perfect friendship – never say never! Docile and harmless, rabbits are great fun.