Our dogs have very powerful stomachs, but that doesn't mean they can process absolutely everything! Therefore, it is always worth keeping a close eye on what your dog consumes from day to day. There are a number of human treats and foods which may actually end up causing your pup more harm than good. For example, we should all know by now that too much cocoa – which is still a relatively small amount – can be toxic to dogs.
Here are a few more food items you may have thought about feeding your dog idly – and why you really, really shouldn't!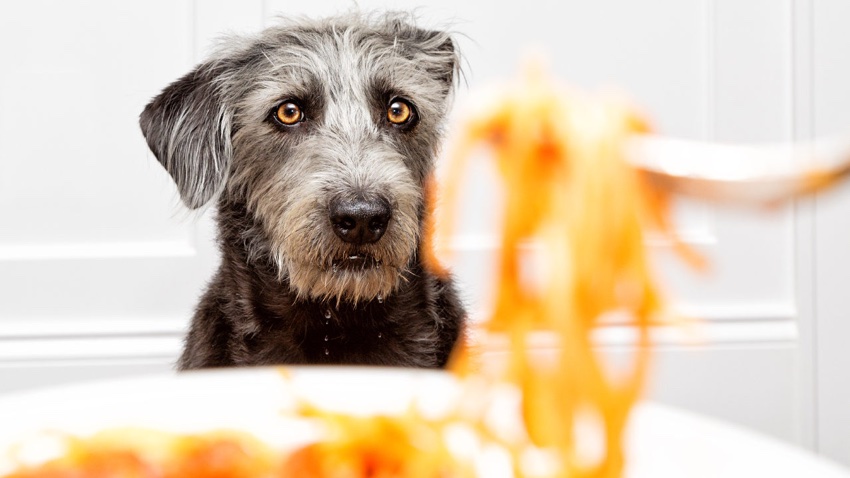 Grapes
This applies to raisins, too, which are dried grapes. It's not particularly clear why grapes and raisins are so harmful to dogs, but even a few can lead to kidney problems. Therefore, it's best you keep your pup away from pursuing them altogether.
Alcohol
We hope that all our Pawsr hoomans and readers are responsible enough to never give their dog alcohol under any circumstances. Alcohol in all its forms can prove highly toxic to dogs, even in small amounts. Therefore be very careful not to let your beer spill into water dishes, for example.
Ice Cream
According to the American Kennel Club, it's never a good idea to offer too much ice cream to your dog as a result of the sugar content. It's much healthier to freeze fruits which you can offer to your pets on warm days, so they can have access to cold treats to beat the heat with.
Onion and Garlic
Onion and garlic are, of course, some of the most potent alliums (which also include leeks) that you can put into your cooking. Garlic itself can cause anaemia and heart problems in dogs, and onion can cause stomach problems. Problems associated with canine onion and garlic consumption may not appear immediately, however, so make sure to keep an eye on your dog over a couple of days if you are really worried.
Nuts
It's never a good idea to treat a dog to nuts. Macadamia nuts, almonds and walnuts are considered toxic if enough of them are consumed. That's because they contain high levels of fat and oil, and it can also lead to stomach problems and vomiting. Macadamia is thought to be the worst of these, as consumption could even lead to hypothermia.
However, do note that peanuts are actually safe for dogs to eat, on the whole. That's because they are some of the most nutritionally-rich. However, try not to give them salted peanuts, or many of them at all on a regular basis.
Raw Meat
While the idea of a dog gnawing on a bone is nothing new, the idea of them eating raw meat really isn't such a good plan. Raw meat can carry all kinds of harmful bacteria, such as salmonella, which are just as harmful to dogs as they are to humans. The same goes for raw eggs and even bones themselves – meaning that you should really think twice before grabbing a meat hamper for your pooch from the local butcher!
Unsure? Check With Your Vet
If you're really not sure about the food you should and shouldn't be giving to your pets, it is always a great idea to ask for advice from your vet. Make sure you call them or book an appointment online wherever possible! If in doubt, don't share your treats – always give your dogs something healthy or specifically made for them! That way, they can keep healthy and there will be no risk of you upsetting their stomachs, or worse.