As pet owners, it's safe to say we would all like to know how animals feel. It can be extra tricky to spot behaviour patterns with unfamiliar animals. When you have a dog who just has to be best friends with every other canine in the park, things can get a bit worrisome.
Therefore, how can we best protect our pooches? How do we help them communicate their inner issues to the world? While we're probably a few years away from anything Disney-esque like talking collars and the like, there are at least a few interesting ideas opening up.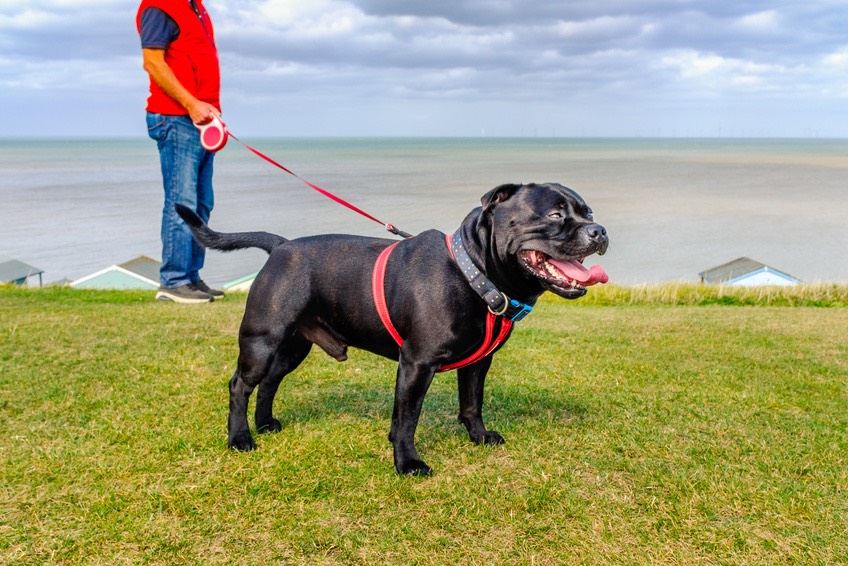 Yes – there is a simple solution, it seems, which will let others know whether your walking buddy has a bite to match their bark, is prone to anxiety, or is super friendly. That solution is, believe it or not, colour-coding them.
This is something which has been in practice for years. For example, working dogs are easy to spot as they are clearly marked for our attention. Guide dogs have bright yellow jackets, sniffer dogs or training/service dogs are often dressed in blue, and police dogs wear black harnesses.
Now, everyday pet owners are starting to express their pooch's personalities through what they wear. This isn't just because they look great in mauve or puce, either!
Colour-coded collars, leads, and harnesses are becoming more and more popular. You can find them easily online, and some large pet stores are starting to stock the most basic of colours. These canine accessories started fairly simply, with a select range of colours clearly indicating whether or not a dog was friendly or likely to react negatively to certain signals.
As the trend is rising, they now come in a rainbow of hues and shades, with distinct colour-specific messages written in large block writing. This is often embroidered or printed in reflective ink across the chosen accessory, whether it's a jacket or a harness.
Not only are we now able to deduce a dog's temperament from afar, some brands of leads are disability-friendly. This means that they can help indicate to other walkers if your canine buddy has specific needs. For example, they may have impaired sight or could be hard of hearing. How else would you know this unless you asked?
For many people, these are fantastic inventions for a variety of reasons. First and foremost, using one of these collars or leads can help you to avoid accidents by letting people know from afar if your pet is happy to mingle. Or, you can warn ahead if they need a bit more space. Either way, colour-coding allows you to rest easy. It could help make walking your dog a happier experience for everyone.
Alternatively, another more budget-friendly option for owners is to tie a ribbon or bandana in the appropriate colour around a pet's lead. However, other people will need to understand a basic colour code for it to work in practice.
Colour-coding works in a similar way to traffic lights. The basic colours are easy to identify and remember. Green, for example, identifies friendly pets. Yellow is reserved for dogs who may be nervous around strangers and who would benefit from extra space. Red, meanwhile, signifies that a dog may be aggressive. If you see a dog wearing red colour-coding, it is normally best to steer clear.
In any case, always be careful even when approaching dogs wearing green – as you never know how strange animals are likely to react to certain behaviour! Colour-coding and lettering can offer a great way to warn people about what to expect from your dog before they swoop in for a cuddle.