Your cat's teeth are extremely important to them. As carnivores, they're going to need those sharp-and-pointies on a daily basis! However, did you know that cats can suffer from similar dental problems as humans do? With that in mind, we should be paying more attention to how we look after our pets' dental hygiene, and what we can do to protect them moving forwards.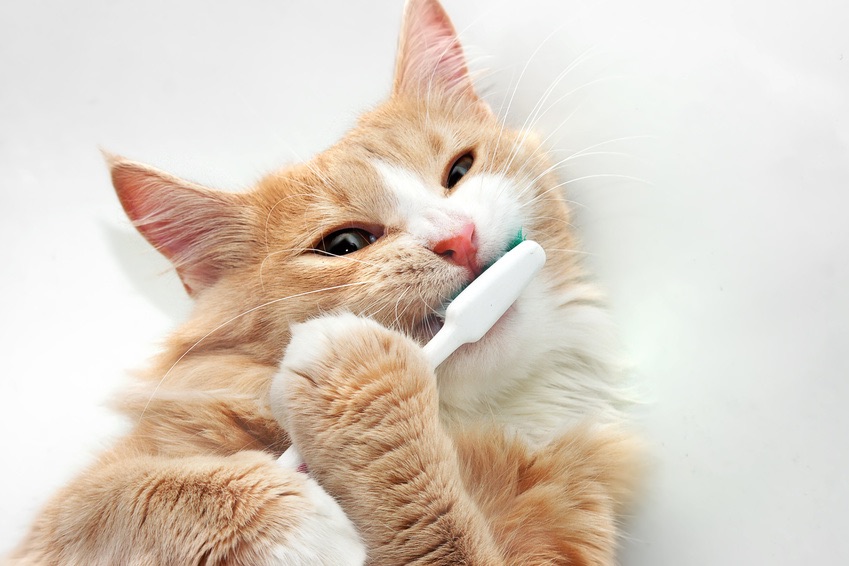 Warning Signs to Watch For
Naturally, it's going to be difficult for you to check your cat's teeth! Unless your feline is particularly laid back, it's likely you'll be on the receiving end of a nip or a scratch if you try poking around their teeth or gums! Therefore, you should always lead these concerns to a professional.
However, there are signs of poor dental hygiene you should look for, according to VCA. Here are just a few of the more common tell-tale signs of poor dental health in cats:
Lack of an appetite – if your cat is suffering from painful teeth and gums, they likely won't want to eat much.
One-sided chewing – if you're noticing odd eating or chewing habits from your cat, it may because it's too painful to eat normally.
Bad breath – yes, all cats have bad breath sometimes – but it can actually be a sign of dental problems that need further examination.
Drooling – if you're noticing your cat drooling or dribbling more and more, it may be that they are suffering from gum disease.
These are just a few signs to look out for. As stated, it will be safer for everyone – your pet included – if you ask a vet to look at their teeth and gums for you.
Why Consult a Vet?
Naturally, it is always crucial to ask for help from a vet with regard to your cat's health. Your regular check-ups should include dental examinations. Cats aren't often great at telling us they have a problem – which is why vets make sure to cover all bases.
Seeing a vet about dental concerns is the right thing to do if you're worried. They will show you how you can look after your cat's teeth for the better moving forwards – and it may involve brushing them! While we advised not to poke around your cat's mouth in general, once you have had safe instruction from your vet, make sure to follow their lead. You should follow vet advice to the letter – otherwise you may end up causing your cat more harm than good.
Don't Cats Like Having Their Teeth Brushed?
It's unlikely it will ever be on their list of favourite things to do – but you can buy special toothbrushes and flavoured toothpastes to help encourage good behaviour. Your vet will show you how to safely brush your cat's teeth on a regular basis – so that you are neither hurting your pet and so that you're not risking losing injury in the process!
Ideally, cats should be used to their teeth being touched from an early age. However, things don't always work out this way! For that reason, we advise you to seek help from your vet as soon as possible if you're new to the idea of cleaning your cat's teeth.
Long Term Dental Care
It's essential that you look after your cat's teeth. Gum disease and dental problems can be very painful in the long run – and you owe it to your pet to show them that you care. Ask your vet to recommend a toothpaste to you – and start getting your cat into good brushing habits on a regular basis!