It's safe to say we're firmly in an age of hi-tech everything! It truly is astounding what we can now do with the touch of a button or a casual command. We're probably not too far off being able to actually communicate verbally with our pets. However, until that tech is available on the market and we can actually converse with our furry roommates, certain aspects of their day to day lives remain a mystery to us.
This is especially the case of cats, who are often allowed to wander out of the confines of the home. For anyone with an outdoor moggy it can be quite concerning wondering what our felines get up to all day! The ability to track your pet, therefore, can be reassurance one might need. This might especially be the case if you've had a pet go missing in the past.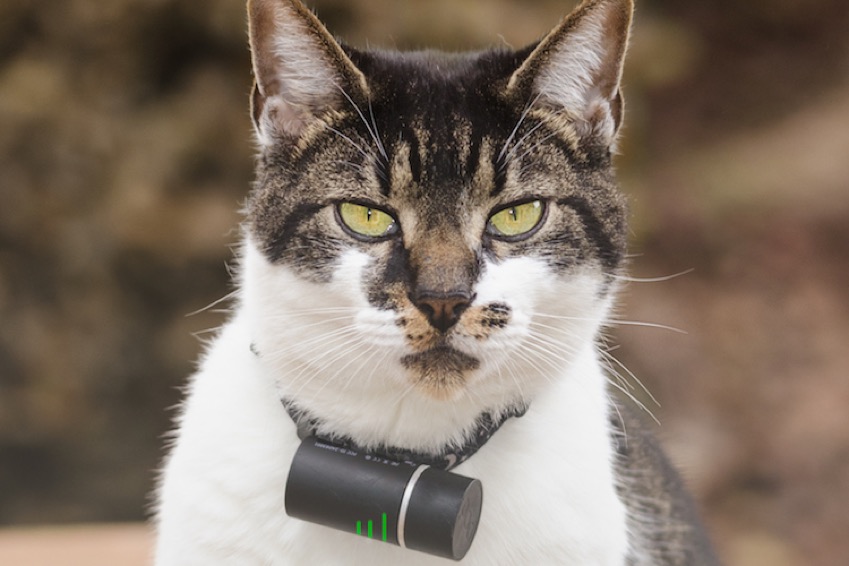 However, as Your Cat Magazine suggests, there are many potential solutions to hand. With the growing trend in pet trackers, we can now track our cats in many different ways!

Tracking Collars
Tracking collars are one hi-tech option to consider. They are comparable to a fitness tracker for your cat, in a way. Once you've bought a device, they usually work on a subscription basis – and, rather than count your cat's steps, they monitor their position using a GPS beacon within the device. This system allows you to check your moggy's location with a reasonable degree of accuracy from your computer or phone.
A couple of obvious down sides to this option are, first of all, many cat owners prefer not to put collars on outdoor cats for the simple reason that the cat could snag themselves on something and choke. Even safety collars aren't a sure bet, and therefore, many cat companions prefer to let their felines roam au-naturel.
The other potential argument against this is the fact that you are only tracking the collar! Should your feline master of mischief be wily enough to lose their collar, then unfortunately, you'll be back in the dark with regard to their daily escapades.

Tracking Tags
A similar option is a tracking tag. These work in much the same way as collars, but rather than being a whole fitting, it's a tag that you can attach to the collar of your choice. Although this gives you a wider range of collar choices, these tags pose the risk of becoming detached. What's more, they are an added (albeit relatively small) weight to your cat's neck. Depending on your cat, they may find this cumbersome and try to remove the tag or even their collar themselves.

Microchip Cat Flaps
Microchip cat flaps are another, slightly less hi-tech option. They do exactly what they say on the box – they're smart doorways for your moggy. As is the nature of the product, they won't be able to detail all of your cat's adventures for you, but they can register their comings and goings.
Therefore, you'll be able to monitor how frequently they are going out and for how long. The cat flaps are activated by your cat's own microchip, so you won't have to worry about false readings. It'll also prevent other animals from entering, too, so you needn't worry that a neighbour cat will try to take up residence. It can also act as a safety function for your pet should they find themselves being pursued.

The Burning Question
But none of this answers the question - should you, in fact, track your cat? Is it an infringement of their right to privacy? Well, no - we wouldn't go quite as far as saying that.
Given their often aloof and wandering nature - tracking your cat can certainly have its benefits, but is the technology where it needs to be to provide pet owners with the peace of mind they are in search of? We'd say not yet, but it is getting there. One thing is for sure - pet trackers can offer a small window into the secret life of your pet, particularly cats, who go off on all kinds of mysterious escapades!