We all know that owning a dog is a one of life's great pleasures – however, it's also a great responsibility. One of our main duties to our pets is to make sure they have plenty of exercise. This can be tricky when we don't necessarily find time to hit the gym ourselves. It happens! Maybe you've had a change in work hours, or perhaps you've been unwell and simply can't get out. Either way, your canine pal will still be desperately in need of walkies, even more-so if you live in a home without a garden.
Many people who find themselves in this situation are now turning to dog walkers. Where students used to pick up a little extra cash babysitting pets, many are now offering dog walking or pet sitting as legitimate business services. For many people, this is an ideal and cost-effective solution. However, if your pooch has special needs, is a little older, or has behavioural issues that need considering, it's worth investing in an experienced and professional dog walker for added peace of mind.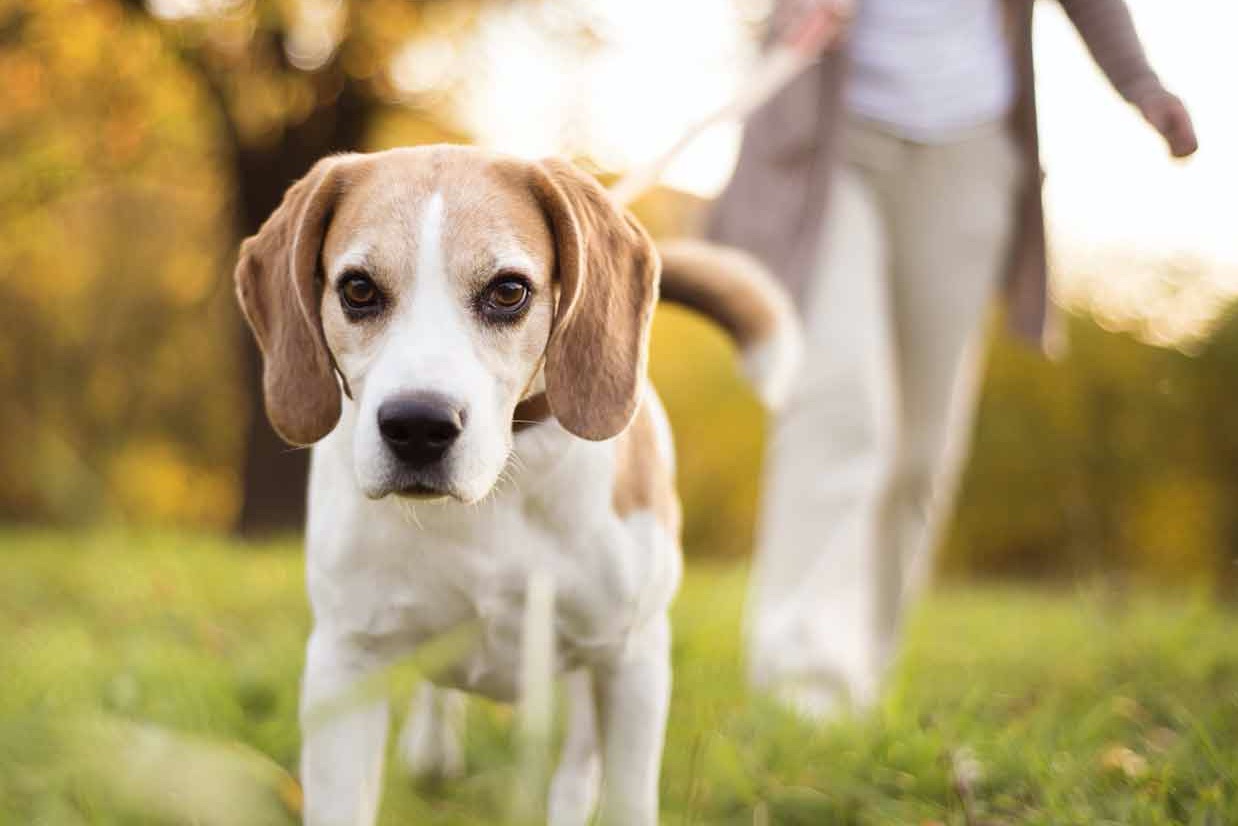 As DogsTrust states, there are a few things you may want to consider whilst looking for a dog walker for your pup:
Experience: Enthusiasm and a love of animals is a great place to start, but very little can replace honest experience. This is particularly the case if you have a challenging canine companion. A good dog walker will ideally have training in dog handling and canine behaviour, as well as training in canine first aid. If this is the case, they should always have a first aid kit with them while out on walkies.
Trustworthiness: A dog walker will likely have access to your home whilst you are absent. You will not only have to trust them to let themselves in and out, but you'll have to trust they arrive and leave when they say they will, not to mention you're counting on them to look after your beloved pet. Unless you know your prospective dog walker personally, it's hard to gauge trustworthiness. The easiest way to determine this person's integrity is simply to check their references. This can often be done on social media!
Insurance: Accidents happen, such is life. Being covered by insurance is a must! It indicates this dog walker is professional and takes their job seriously. A good professional walker will not only have a comprehensive insurance policy protecting both you and them, but they will also have any local and national required licenses, as well as a written contract they will ask you to agree to and sign. The contract should outline everything dog-related, especially whether or not you have agreed for your pet to be allowed off their lead whilst out, and any potential training or behaviour modification.
Rapport: We know you fell irreversibly in love with your fuzzy buddy the moment you looked into those soulful puppy-dog eyes. However, it's not unreasonable to expect your Dog walker to also hold a connection with them. In fact, it should be high on your list, because if your dog doesn't trust their potential new sitter, then that may mean they won't listen to them or obey them – and that could prove dangerous in the wrong circumstances.
Expecting the Unexpected: Whether your Walker is running late, or you've forgotten to leave a key, it's worth having a plan in place with your dog walker. In the event of an emergency - for example, should your pet fall ill whilst with your walker - what sort of medical decision-making power do they have? Which vet should they take your dog to?
A great dog walker can be worth their weight in gold. Much like a great groomer, they can offer invaluable help in improving and maintaining your pet's welfare. Therefore, it really is worth doing your homework and finding the perfect fit for your pet!